Gradebook Overview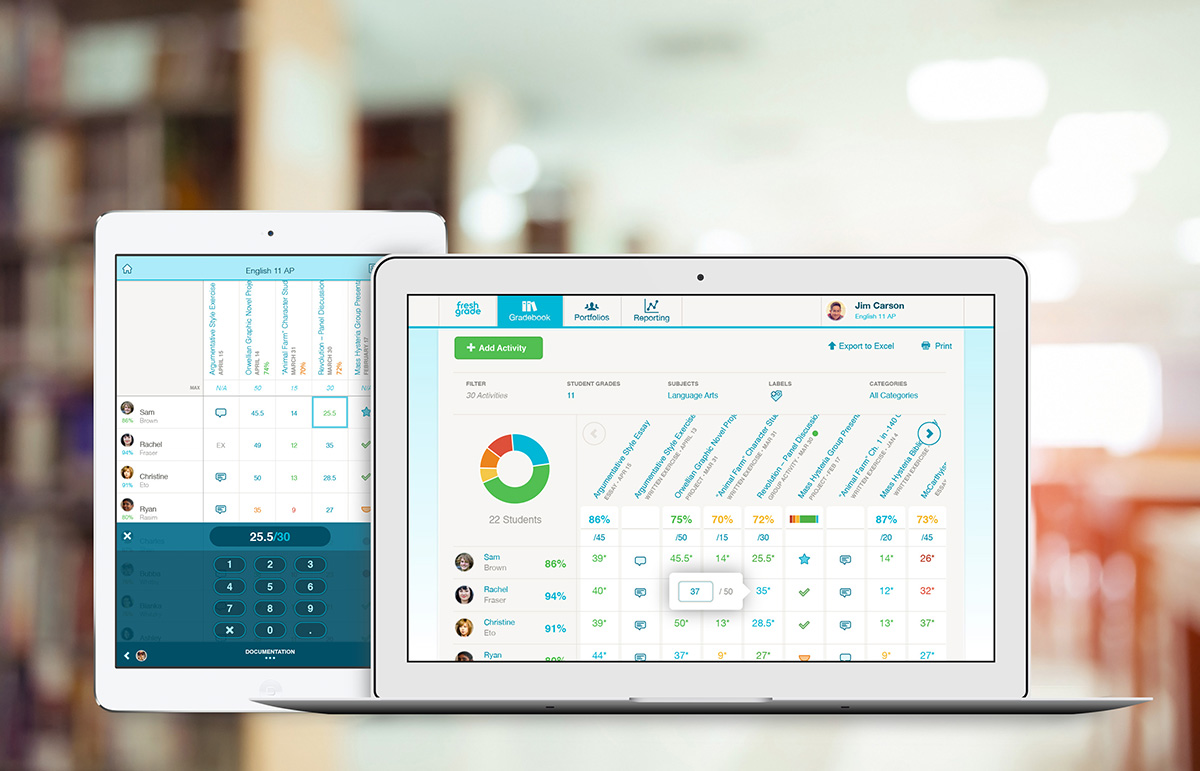 The FreshGrade Gradebook allows you to keep track of your activities and share your student progress all in one platform. It is easily accessible on both the web and on iPad.
To access your Gradebook on the web, click on the 'Gradebook' tab at the top of your screen.
Your Gradebook on the web is divided into three tabs:
Calendar: With the help of this assessment calendar view, you can plan activities, assess student progress, and track performance against learning objectives/standards.
Gradebook: Any time you create an activity in your FreshGrade account, your Gradebook will automatically populate. You will then be able to filter class results by labels and subject. This information can be printed or exported for your records. 
Saved Filters: You can filter your Gradebook by Subjects, Labels, and Categories. Once you have filtered your Gradebook, you can save the filter and any new activities that match your filter criteria will automatically be added to your filter. 

Using an iPad you can also access your Gradebook in the FreshGrade for teachers app. To access your Gradebook just tap on the Gradebook icon in the upper right-hand corner of your app.